Last Updated on September 15, 2022 by admin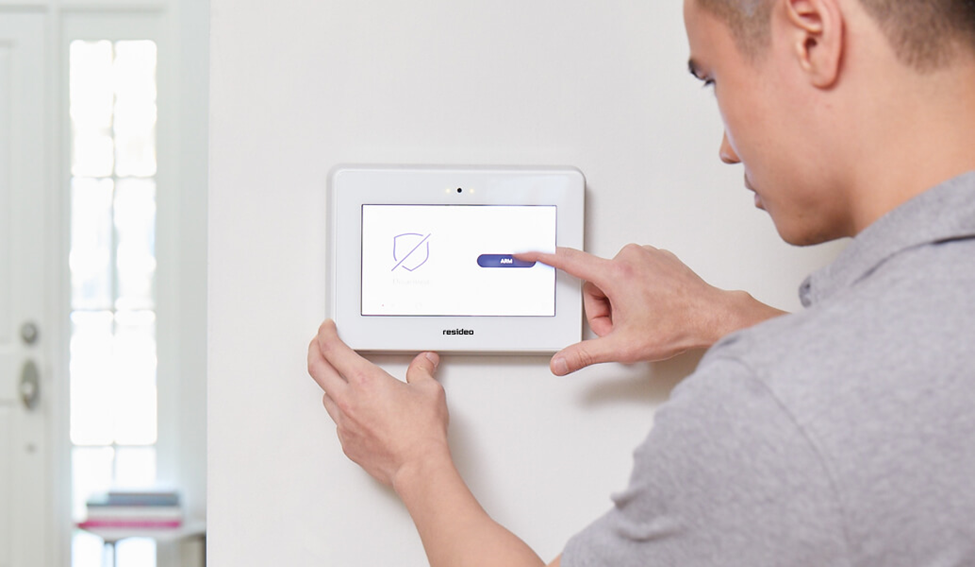 After all, it is your comfort partner in every season, so you anticipate that every time you turn on your AC, it will operate without a hitch and to your complete satisfaction. However, there are instances when you're heating, and cooling systems will decide to abandon you and refuse to switch on. Do not be shocked if you find yourself in a scenario analogous to this one! It could be something that one can readily remedy by employing a DIY solution, or in some instances, it could be something that you can quickly fix by making a phone call to a professional AC Thermostat repair.
There are various other reasons your air conditioner might not turn on. Including problems with maintenance and the fact that your unit is getting older, we have developed a list to assist you in selecting the origin of the problem and providing solutions to fix it.
· Problems with the Temperature Regulator
Your air conditioning unit has all of a sudden ceased operating correctly. You are overcome with fear and immediately begin dialing various air conditioning specialists. However, let's pause here for a second. Have you tested the temperature setting on the thermostat? One may negatively impact the operation of your air conditioner if the thermostat stops working correctly.
First, examine your thermostat to see if the display is lit up. If it is turned off, it cannot signal to turn on the air conditioner. Second, if you have a thermostat powered by batteries, you should check to see if they are still charged. If the batteries are perfect, you should examine the functionality of your thermostat. Adjust it to stay at a temperature 5 to 6 degrees cooler than the temperature inside the house. After a little while, please put your hands in front of the AC vane. You will feel the cool air. You can consider the problem resolved if it has started working again.
But if your air conditioner is still not working, you should turn off the thermostat and remove the cover so that you may inspect the inside components. Check for any build-up of trash or rust. Also, check for blown fuses, as these are sometimes the cause of the problem. You can remove the debris using a soft brush, but if there are any corrosion concerns, you will need to contact a specialist. In addition, check the interior of the thermostat to see if there are any screws or wires that are loose. You must consult the user handbook to get the appropriate wiring schematics.
· Reduced levels of refrigerant
There may not be enough refrigerant for your air conditioner, which may be one of the reasons why it would not turn on. A refrigerant is a cooling fluid contained within an air conditioner's coils. When you have an air conditioner, it is primarily responsible for supplying the much-desired cool air and providing the desired hot air.
It is not because your air conditioner has used up all of the fluid that there is a lack of refrigerant. In this scenario, leakage is the most likely cause of the problem. Over time, the AC coil could develop cracks that eventually lead to leaking. In addition, if you do not schedule time for routine maintenance, this can ultimately lead to rust.
In this circumstance, you cannot do much on your own because it is not simply a matter of filling the refrigerant; the levels must match exactly with the stories that the manufacturer of your air conditioner prescribed. You will need to contact a qualified technician to check the refrigerant levels and determine the cause of the leakage.
· Clogged Air Filters
The filters' purpose is to maintain a healthy airflow throughout the space. If they are clogged with debris, then the movement of air through them is severely restricted. After some time, your cooling system may stop working altogether because it will have to work harder to preserve a pleasant temperature in your home.
Having dirty air filters can also cause your outdoor air conditioning unit to freeze, which makes it difficult for your system to function correctly and, in some circumstances, is the reason why your air conditioner will not come on.
The evaporator coil for your air conditioner can be found in the indoor unit, while you can find the compressor in the outside unit. Between these two components is where the refrigerant line is located. When there is a restriction in the airflow, warm air inside your home does not make it to the refrigerant. The refrigerant temperature drops to such a low point that it causes any moisture that may be present on the coils to freeze.
You can get a trained expert to help you with the problem, or you can clean the filters on your own. Since the ice on the coils will melt, you must ensure that the water is collected correctly. Please wait until the filters are completely dry after you have cleaned them before turning on the air conditioner.
If you have a ducted system, we suggest using an intelligent thermostat to check the cleanliness level of your air filter. If you have a ductless mini-split unit, we recommend using an intelligent AC controller to monitor the cleanliness level of your air filter. You can avoid the problem of clogged filters in the future with the help of continuous monitoring.
· Check the switch If the Air Conditioner Won't Turn On.
Although it is the most obvious explanation, individuals frequently fail to consider it. Your air conditioner, just like every other electric appliance, has a switch that may either be on or off. You can find it near the location where your system was placed.
Someone else in your house might have switched it off. Therefore, if your system would not power on, you first need to check the switch before trying anything else. Turning on the button is all required to solve the problem, and in no time, you will be able to appreciate the reinvigorated breeze blowing.
· Condenser That Hasn't Been Cleaned
A condenser is a name given to the component of your air conditioner that is located outside. It is responsible for transferring the heat that has been accumulated inside the unit to the environment outside. In the absence of routine maintenance, the condenser has the potential to get highly soiled over time. Because dirt acts as an insulator, spreading the heat will require far more effort. Your air conditioner won't switch on because the condenser will begin to draw excessive current, which will trip the circuit breaker.
If you believe the remedy would be uncomplicated since you can clean the condenser on your own, then I am sorry to inform you that it is already too late. When it reaches the point where filth prevents it from functioning correctly, it is probably time to have a professional clean it. Cleaning the compressor coils can cause damage to the fins, which is a much more severe issue than the dirt on the waves. On the other hand, you can perform essential maintenance on your condenser by cleaning it regularly to prevent any significant problems.
To Conclude:
If you could figure out why your air conditioner was not turning on and devise a solution, you should be pretty proud of yourself. But even in that case, we strongly suggest that you get in touch with the best AC Thermostat Repair agency to do a comprehensive examination so that you can steer clear of problems of a similar nature in the future.
You can avoid any potential problems with your air conditioner in the future if you have annual inspections performed by a professional in the HVAC field and if you stay on top of the maintenance schedule.