Workout is the most needed thing in today's unhealthy environment. Lots of people go for a workout every day and everyone needs some workout gear that supports them to perform well. When it comes to fabric, you need to be cautiously choosing your fabric for a workout to get the best results out of them.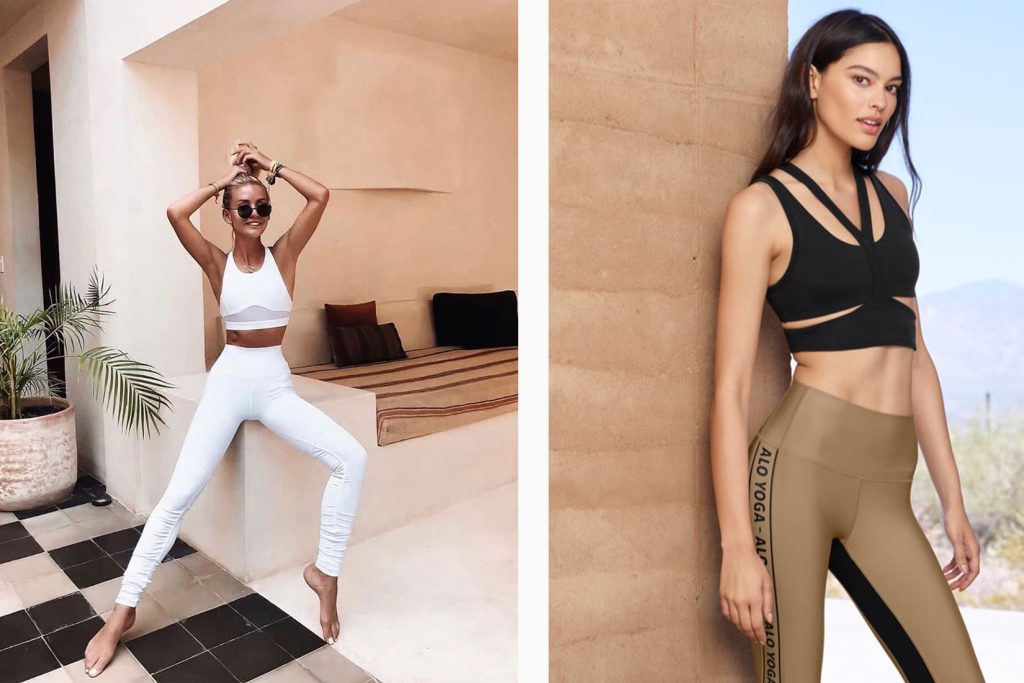 Things to consider while choosing your activewear
Look at the fabric according to your workout plan
Your activewear should have moisture-wicking, stretchability, and breathability qualities
Make sure the quality of the fabric is high to stay comfortable during intense workout sessions
Best activewear fabric for your apparel brand
Spandex Fabrics
Spandex is one quality fabric under its trademark name Lycra. It is incredibly stretchable and ideal for workout people which is suitable for maximum movement during the workout. It includes weightlifting, muscle building, and Yoga too. This fabric is mostly found in skin-tight clothes such as leggings and sports bras. You will also find it in socks, shorts, and looser clothing in a few cases. All of our stock contains Spandex material but we can source styles with a lower spandex count.
Breathability, stretchability, and moisture wicking are some of the qualities of the spandex fabric. According to the experts, spandex fabric is stretchable around 8 times its original form. If you want your spandex activewear to stay longer with you, wash it in cold water and dry it in the open air. Don't go for ironing this fabric or using a dryer for it.
Bamboo Fabrics
Bamboo fabric is widely recognized and found in materials like toilet paper cutting boards, single-use cutlery decor, and much more. Activewear is well known for being a highly lightweight natural fabric. Bamboo is widely used in blended form with polyester fabrics, nylon fabrics, and cotton fabrics. It is a high-quality material for which you need to pay extra and your material cost will be higher for this. But, you will feel happy to know its qualities like odor resistance, moisture wicking, insanely soft, and temperature regulating.
Polyester fabric
Polyester fabrics are also used in various blended forms of activewear and utilized in sportswear. This is a synthetic fabric made of plastic fibers. This makes it lightweight, durable, air-tight, and wrinkle-free. Polyester fabrics also have quality moisture-wicking due to this, they can wick the moisture during intense workout sessions. Please take a look at our polyester fabrics available for custom printing as well.
Nylon Fabrics
Nylon was first made for women's fabrics and now nylon fabrics are widely used in different kinds of synthetic blended fabrics and used for making wind runners, tracksuits, and all other types of gym activewear. Nylon is quick-drying, elastic, and resistant to mildew. It allows cool air to penetrate your skin and also draws sweat away from the skin and fabric's surface. It is highly comfortable clothing for your hardcore workout.
Cotton fabrics
Cotton fabrics are found best for warmer weather and its lightweight and breathable during hot and cold weather conditions. You should not wear cotton during sweaty conditions as during sweaty workout sessions, cotton fabrics become heavy and wet and feel like a damp towel. Although, this effect is reduced with the blended use of cotton fabrics and lots of companies making it for their apparel brand. So, if you want to wear cotton for warmer weather, it is one of the best of its kind.
Conclusion
Sportswear is made considering the needs of the customers. Do some customer research and look at their priorities and needs during workout sessions and create your brand apparel the same way. You can make apparel of different kinds of fabrics and grow your brand with great marketing tactics. Best of luck with your apparel brand!