Last Updated on April 27, 2023 by Tabraiz
Daily fashion changes and it gets hard to keep up with the fashion trends. Sometimes it might feel as if your wardrobe is falling out of trendy attires. But there are some outfits that no matter what happens are always on the top list and can be styled in different ways to look voguish. Essential items of clothing like T-shirts, shirts, shorts, and dresses are found in everyone's wardrobe.
Can you look stylish even in essential clothing?
Let's refresh your ordinary clothing to look different.
Color Pop
Black, grey, and white are some of the colors that are found in quantity in anyone's wardrobe. Moreover, these basic colors are easy to style with different colored bags and jewelry. Asit enhances the accessory. If you are not a person who likes to overdress, then this is the best option to add some minimal jewelry or a fashionable bag to look elegant.
Wide-legged Pants
Wide-leg pants are currently very much in trend. Loose fitting doesn't mean you will look shaggy or something. To have a chic look with this, you can pair up a cropped top and sneakers or flats. Moreover, you can juggle with pants colors. Not only black or white, but they also come in various other colors. And to have a monochrome look go for the same hue of clothing and accessory to look different from the crowd.
Kimonos
Traditionally kimonos were long robes with broad sleeves and were worn as an outer layer garment. They are open from the front, which makes them easier to wear. But today they come in a lot of patterns. From long to short and in different Floral Prints, patterns, and fabrics. To upgrade your outfit a bit layer yourself with kimono over a t-shirt, jeans, shorts, or top.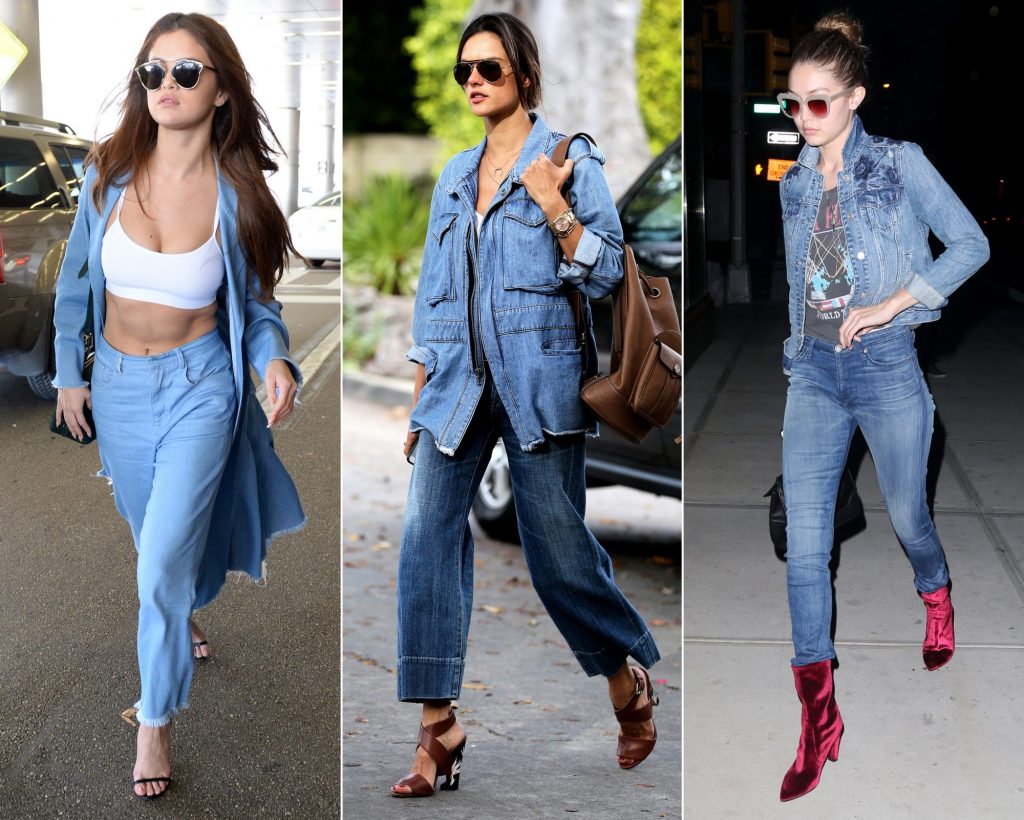 Evergreen Denim
Denim is one such piece of clothing that never goes out of style. And everyone across the globe will have this in their wardrobes. But to add some glare go for flare in pieces of denim. With this pair up with a printed t-shirt or some minimal accessory such as with a pendant or bold earrings.
Amendments
You might have noticed everyone wearing rugged jeans. If you don't have one, create one for yourself, by experimenting on your old jeans, doing cut-outs, and then pulling apart the threads. Or make denim shorts out of your jeans. If not, then you can also experiment with your old t-shirts, for instance, dying them at home or making amends by cutting long sleeves or cutting the top into half for a crop top.
But before you buy any of your essential outfits also you must have proper knowledge about them. As daily wear, attires are the most used ones, they should be the one that lasts long. If you don't know the fabrics, don't worry. We will help you attain everything about a fabric that you should be aware of.      
Grab your fabric for the best outfits!
Fabriclore is a place where you can know as well as fabrics that will make you amazed. In addition, have your certified fabrics that are durable and sustainable and best for daily use as well as for occasions also. It is one of the leading fabric stores in India, where you will find trustworthy products, and services all under one roof. For instance, designing and customization fabrics according to your need are available. We are serving the textile industry in India for the past few years with fabrics that everyone will admire forever. Furthermore, along with India, our fast and safe shipping services are available for you in the USA, UK, Middle East, and Canada.
We have a wide variety of fabrics such as viscose, georgette, velvet, crepe, satin, silk, poplin, Tweed, organza, and many others available. Along with that, there are various arts as well as prints also available for example, Ikat, batik, ajrak, check prints, floral prints, and more. Your design, ideas, and our team's assistance can create your attire look unique for every occasion. Moreover, we will help you select the right fabric. In addition, we have a crew of highly skilled in-house designers who will assist you in designing and customization. Let it be a designer, private label, or any business in the fashion industry. Everyone wants to be on top of the fashion industry and it is only possible with customization on your attire or any other projects. Make your outfits look different and unique with the customization and create a brand that everyone will crave to buy.