Last Updated on April 27, 2023 by Tabraiz
In a world where you can find apps for almost anything and everything, there is no shortage of apps that help with the persistently annoying insomnia issue. Consider yourself extremely lucky if you are among the many who can fall asleep immediately after hitting the bed.
For the rest of the people, efforts to catch up on some essential night's sleep go in vain as the mind never shuts down. Sleep experts associate lack of sleep with numerous reasons, one of which is that our minds never shut down due to constant brain activity.
Sleep Disturbances are Real
Nothing is held more accountable for sleep disturbances than our constant use of electronic gadgets. Rays from such devices and screens keep our minds engaged for a long time, thus, indicating to the brain that the body is nowhere near the sleep routine.
More than five million Americans report sleep disturbances, according to a 2019 survey. While some respondents reported enjoying meditation techniques to help correct their sleep disturbances, many others preferred taking help from relaxing audios to ease off the anxiety and help sleep take over them naturally.
Many audio apps decrease anxiety and induce sleep for people who need them. However, the main question arises about the authenticity of the apps. In this increasingly global world that has become entirely virtual, scammers shamelessly loot people in various ways.
e
Unauthentic apps or services sometimes charge subscribers extra money via hidden charges or extortion. Nevertheless, authentic and trustworthy service providers do exist who own any glitch from their side and reimburse the subscribers in all possible ways. You can read more about it in the article AirG Reviews – The Positive Side of the Story.
Best Apps for a Better Night's Sleep
We have a comprehensive list of the best apps to help with sleep disturbances. These apps are authentic and give substantial results to numerous people. Let us dive in without further ado.
1. Somryst
You do not need a sleep trainer if your hands are on Somryst. It is the top-rated sleep trainer that works entirely on your schedule and needs. It is developed by professionals who know how to deal with sleep disturbances using CBTi (Cognitive Behavioral Therapy).
Every step and advice in this app is approved by FDA and has numerous official data records that reflect its effectiveness. It requires the users to fill out a questionnaire regarding their sleep patterns which a sleep specialist then consults.
Somryst gives users advice about their sleep patterns based on their troubles, and after a thorough analysis, it starts to train your mind to sleep better.
2. Sleep Cycle
It is another helpful app available on Android and iOS that monitors your sleep patterns while analyzing your habits and daily routine. The statistics about your sleep disturbances help guide your mind into sleep training.
Not knowing the root cause of any problem is the biggest hurdle in solving it. With this app, you can better understand what is driving your quality sleep away, thus, helping you regain control of your mind and sleep patterns.
3. Sleep as Android
This app is available only on Android and has a high rating of 4.5 stars. The top feature of this app is its ability to keep track of your sleep cycle, sleep quality, deficit, snoring, deep sleep percentage, any irregularities, and efficiency.
The best feature of this android app is that it is compatible with various wearable devices, such as Pebble, Galaxy Gear, Wear OS, Mi Band, and Garmin.
4. Muse
This app is similar to having a personal assistant who takes care of you and guides you to a more regulated bedtime. The app is perfect, guiding you to sleep by calming your mind and pointing out aspects that hinder a good night's sleep. However, you can also get a special headband that can relay your brain activity to the app for more personalized and customized meditation plans.
It is free to download, while the headband costs about $250. It is available on Android and iOS.
5. Headspace
You must have heard about this app if you are searching for meditation apps. Headspace is a significant app in meditation, but it also has a free version for correcting sleep cycles and quality known as "sleepcasts." This version entails uncountable stories (bedtime stories for adults) that are over 45-55 minutes long so that you are safely sound asleep till it ends.
This app has an extraordinary collection of stories, so there is a new story every day. Every story resonates with calmness and urges the listener to visualize moments that induce calm and thus facilitate sleep. The paid version of this app opens doors to highly effective sleep and meditation courses that help you wind down and relax.
6. Sleepa
Another great app for helping you to a better night's sleep is Sleepa. It uses a comprehensive collection of high-quality sounds that users can minx according to their needs and preferences. An impressive feature of this app is that users can mix the sounds with relaxing ambiances to soothe the mind.
Also, the Sleepa app has a built-in alarm clock that offers some gentle alarm notifications. The sounds in this app are of different varieties, including rain, meditation, city, nature, etc.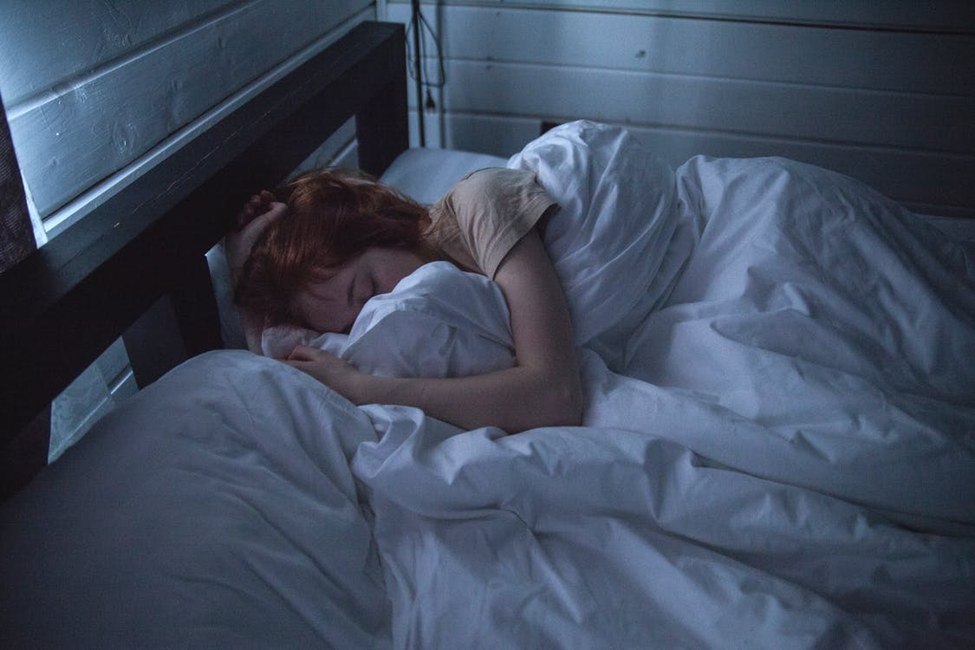 Sleep is Essential for a Healthy Body
A peaceful night's sleep is the best thing your body needs to remain fit and healthy. While most of us perceive fitness as physical exercises and strength, mental strength mainly derived from a peaceful night's sleep is equally important. A well-rested mind is capable of thinking straight and making thoughtful decisions compared to a tired and worn-out mind. So, it is best to care for our sleep quality and quantity.