Last Updated on December 4, 2022 by ayan zaheer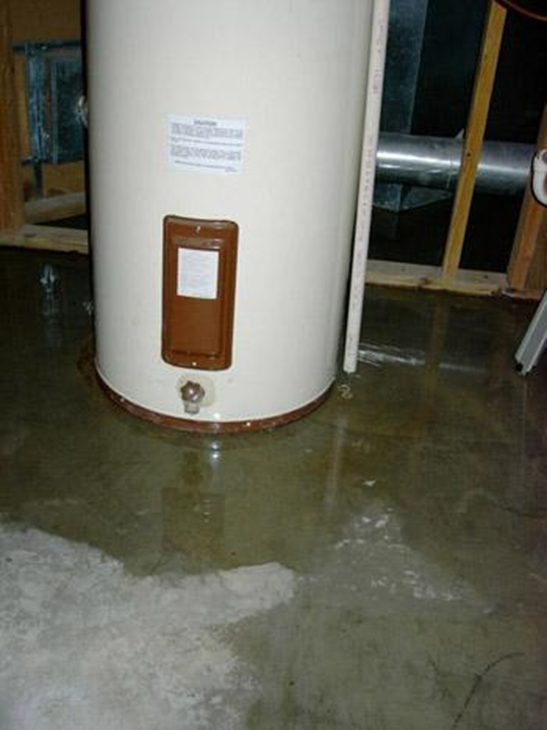 Your water heater may be struggling because you've been rapidly taking excessive hot showers or doing multiple loads of laundry. Nevertheless, specific circumstances require repair so your water heater can continue supplying you with hot water on demand. Let's look at five warning indications that your water heater is ready to break down and some ways you may prevent that from happening.
Take caution when working around water heaters since they pose a risk if they are not handled correctly. When diagnosing or repairing a gas water heater on your own, make sure the pilot light is extinguished. If you have an electric water heater, you need to check that the power button is turned off or the heater is unplugged from the electric connection. In addition, you should wear gloves and eyewear for protection. You can hire a top Water Heater Repair in San Diego to be safe from self-damage.
The factors that cause water heater explosions
When the water heater is turned on, there are high internal temperatures and pressure. Due to this increased pressure and temperature, there are chances of your water heater explosion. Units are outfitted with safety systems to keep levels from rising too high, but if a malfunction occurs, an explosion may occur. When the heater's temperature is fixed at a very high temperature, the thermal expansion causes severe pressure beneath the water heater. Sediment accumulated at the tank's bottom insulates, causing temperatures to rise above a safe threshold. Metal component rust and corrosion limit appropriate functioning and impede pressure regulation. Other component flaws can result in elevated temperatures and excessive pressure. Contact the experts in the field if you want Water Heater Repair in San Diego.
In a normal situation, the temperature and pressure relief valve of the system allows excess pressure to escape the tank. If for some reason this component fails, however, pressure will continue to build up inside the tank until it is no longer able to contain it. Gas leaks may increase the risk of a water heater explosion and fire.
1. It sounds like tapping or knocking.
You can tell sediment has settled inside your water heater if it makes tapping or knocking noises. Damage to the metal could occur, starting with microscopic cracks that could eventually lead to leaks large enough to render your water heater inoperable. The presence of these noises indicates the presence of sediment. The promising information is that there is a possibility that you can rescue your appliance by draining it. The good news is that draining a water heater is much simpler than it might initially appear. Alternatively, hiring a professional costs close to one hundred dollars, but it could be well worth it if you are not convinced in your capability to do the procedure on your own.
2. Insufficiency of Warm Water
Do you and your family have to shower and bathe because there's never enough hot water available when needed? If you have a family that is expanding or if you have just added a bathroom, it is possible that your existing hot water supply is not serving your demands. If that is the situation, you should be in search of some professional and more consequential to call for a service. The capacity of a water heater and the amount of water it requires determine its dimensions. In general, a water heater with a capacity of 40 gallons is sufficient for one person; a water heater with a total of 50 gallons is adequate for two people, and a heater with a storage of 60 gallons eliminates the need for more prominent families to have staggering showers. Investigate the possibility of upgrading to a newer kind of water heater that meets your needs at the moment and has a long lifespan ahead of it.
3. Temperature Fluctuations
The temperature on your water heater's thermostat should remain constant once you have programmed it, but occasionally it can become excessively cool. In different illustrations, all that is required is to have a trained technician replace the thermostat or heating element for a fee ranging from $150 to $200. In what ways can you verify it? Make the necessary adjustments to the thermostat, then use a piece of tape or a marker to leave a mark. It's possible that the thermostat is unreliable and makes very tiny adjustments all by itself.
4. Leaks
Urgent maintenance is required for a water heater that is leaking. One of the connectors, pipes, or screws may need a little more tightening, but that's the best-case scenario. Depending on your relative humidity, a small amount of condensation gathered around the bottom of the unit may be acceptable. However, the presence of clearly visible puddles or active leaking indicates that it is the moment to contact plumbing experiences to determine whether the trouble is with the water tank or the connection.
5. Foul Smell.
Water That Reeks Like Rotten Eggs or Is Cloudy Washing the dishes, your hair, or your dog is not an enjoyable activity if the water in your home smells like rotten eggs or is cloudy. It most likely indicates that the built-in anode rod is ineffective in removing rust and germs from the system. Be specific, however, that the odor comes from the water heater unit itself and not from the water supply delivered to your home before you make that initial phone call to a qualified technician. Place a clear glass of cold water and a clear glass of hot water next to one another and run them both. If the cold water that comes out of the tap is clear, the problem could be with the water supply.
On the other hand, if the hot water in the glass is cloudy, the problem lies with the water heater. Firstly, you should try to drain the tank. To start, you must try to empty the tank first. An expert should replace the anode rod if it stops functioning.
The average lifespan of a water heater.
Your historical home may hold a special place in your heart, but if your water heater is nearly as old, you may want to consider replacing it. One must do so if any of the problems that are mentioned in the article is currently present. To our great relief, the variety of more recent models is far more long-lasting and economical with their energy use. Many programmes available from utility companies can save customers money on purchases, installations, and refunds.
There Are Some Points to Think about while changing your Water Heater.
Your family's consumption can be estimated based on how many salvos, loads of dishes, and laundry are completed in a given week.
· Your finances: the standard cost of replacing a water heater is approximately $1,200.
· Your reliable plumber should assist you in determining which water heater model would be most suitable for your household.
· Any rebates or incentives offered by the utility company that provides you with power or water in your area.
The Closing Statements
Suppose you are aware of these warning signs that an imminent breakdown occurs with your water heater. If this is the case, you can choose to consider replacing it before it develops into a serious problem. When the time comes to do this, organizations offer sales and installation of water heaters, and they advocate upgrading to a new water heater as a cost-effective way to complete the task. Contact the most qualified specialist in this area if you are interested in purchasing a new water heater or if you merely require top Water Heater Repair in San Diego.